Title: Reducing and Preventing VAE/VAP
Date: Wednesday, September 24th
Time: 2 PM EST / 11 AM PST
REGISTER NOW!
(It's FREE!)
Join RT Magazine for a free webinar on reducing and preventing VAEs and Ventilator-associated Pneumonia. Five experts in respiratory care and infectious disease control will discuss effective and successful strategies for reducing VAE/VAP.
In this webinar, you will learn:
Current research on infection prevention strategies to reduce incidences of VAE and VAP
The financial impact of VAEs and ventilator-associated pneumonia
The role of respiratory care clinicians and physicians in incorporating best practices to their facility's VAE/VAP rates
The discussion will be followed by a lengthy question and answer session (about 30 min), where you'll have a chance to ask our experts any questions you may have.
You may also submit questions in advance to RT editor Mike Fratantoro at [email protected], using the subject line "VAP Webinar."
SPEAKERS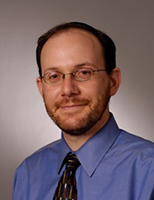 Michael Klompas, MD, MPH, FRCPC
Infectious Disease Physician and Associate Hospital Epidemiologist
Brigham & Women's Hospital
Michael Klompas MD, MPH, FRCPC, is an infectious disease physician and associate hospital epidemiologist at Brigham and Women's Hospital and associate professor of Population Medicine, Harvard Pilgrim Healthcare at Harvard Medical School. Dr. Klompas is also the Society for Healthcare Epidemiology of America (SHEA) representative for CDC's VAE Working Group and is a clinical leader for the CDC's Electronic medical record Support for Public Health Project (ESP).
Michael S. Niederman, MD, FCCP, FCCM, MACP
Chairman, Department of Medicine
Winthrop University Hospital
Michael S. Niederman, MD, FCCP, FCCM, MACP, is the chairman for the department of Medicine at Winthrop University Hospital and a professor and vice-chairman in the Department of Medicine of SUNY at Stony Brook. Dr. Niederman has worked as a past co-chair and member for five American Thoracic Society committees charged with creating guidelines for management of hospital- and community-acquired pneumonia.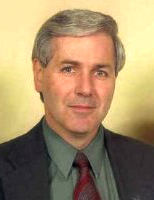 William Howard, MBA, BSRT, RRT
Respiratory Care Coordinator
Brigham & Women's Hospital
William Howard, MBA, BSRT, RRT, is the respiratory care coordinator at Brigham and Women's Hospital and a former director of Respiratory Care, including 25 years at Tufts Medical Center (Boston) and The Floating Hospital for Children (Boston). Howard's research and areas of interests include the addressing the number of ventilator-associated complications (VACs) with a focus on the profession's practice of artificial airway cuff management.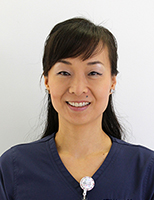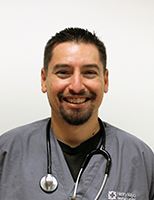 Jung Kim, RN, MSN, CCRN and Walter Andrews, RCP
Respiratory Care Department
Henry Mayo Newhall Memorial Hospital
Jung Kim, RN, MSN, CCRN and Walter Andrews, RCP are clinicians at? Henry Mayo Newhall Memorial Hospital (Valencia, Calif), a facility that implemented a VAP reduction and prevention program that effectively reduced its VAP rate to zero percent. Kim and Andrews will discuss the multidisciplinary steps taken by HMN.
Contact [email protected] for more information.