As of January 23, 2015, the World Health Organization (WHO) has confirmed 956 laboratory-confirmed cases of Middle East respiratory syndrome coronavirus (MERS-CoV) infection, which include at least 351 deaths, according to a CDC report.
MERS-CoV was first identified and reported to WHO in September 2012. All reported cases have been directly or indirectly linked through travel or residence to nine countries:
Saudi Arabia, The United Arab Emirates, Qatar, Jordan, Oman, Kuwait, Yemen, Lebanon, Iran.
In the United States, two patients tested positive for MERS-CoV in May 2014, each of whom had a history of fever and one or more respiratory symptoms after recent travel from Saudi Arabia. No further cases have been reported in the United States despite nationwide surveillance and the testing of 514 patients from 45 states to date.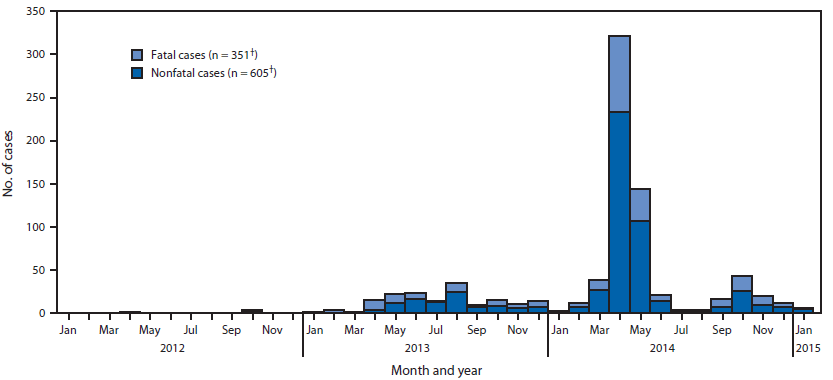 The majority (504) of the 956 MERS cases were reported to have occurred during March–May 2014. However, WHO continues to receive reports of MERS cases, mostly from Saudi Arabia. From August 1, 2014, through January 23, 2015, WHO confirmed 102 cases, 97 of which occurred in persons with residence in Saudi Arabia, including three travel-associated cases reported by Austria, Turkey, and Jordan; of the remaining cases, two cases were in persons from Qatar, and three cases were in persons from Oman.
CDC continues to recommend that US travelers to countries in or near the Arabian Peninsula protect themselves from respiratory diseases, including MERS, by washing their hands often and avoiding contact with persons who are ill.