Wednesday, November 18, 2015 at 2:00 pm ET (11:00 am PT)
RT Magazine will host a free webinar presentation on COPD readmissions. The webinar will present successful multidisciplinary strategies for avoiding unnecessary COPD readmissions, the financial impact of readmissions (including the impact of the Affordable Care Act's Hospital Readmissions Reduction Program), and ways that departments and RTs can incorporate best practices to reduce and prevent COPD readmissions.
A lengthy audience question and answer session will follow presentations by our panelists, who represent a range of clinical backgrounds. Panelists will include:
Priscilla E Perruzzi, RRT, is a c
linical supervisor
 of the Pulmonary Rehabilitation Program at
Brigham and Women's Hospital
(Boston). With 39 years of experience in the field of respiratory care at BWH and Northwestern Memorial Hospital (Chicago), her clinical focus is on the impact of pulmonary rehabilitation for COPD patients and how PR can improve outcomes and help reduce readmissions.
Krystal Craddock, RCP, RRT-NPS, is the COPD Case Manager for the Department of Respiratory Care at University of California Davis Medical Center, where she focuses on reducing and preventing readmissions of COPD and works with Dr. Samuel Louie and the UC Davis ROAD program.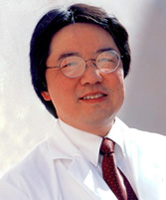 Samuel Louie, MD, is a physician of Internal Medicine, Pulmonary and Critical Care, University of California Davis Health System, where he launched the UC Davis ROAD (Reversible Obstructive Airway Diseases) program to reduce hospital admissions for COPD. Dr. Louie also directs the UC Davis Pulmonary Rehabilitation Program.
You can submit advanced questions to RT editor Mike Fratantoro at [email protected]. (Subject line: COPD Webinar)
Please register for the free webinar here.