A retrospective analysis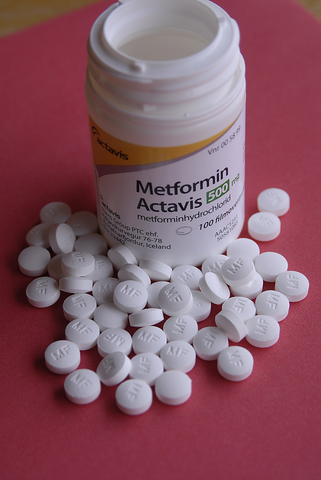 revealed that diabetic nonsmokers who had taken metformin had a decreased risk of lung cancer compared with non-users of metformin.
The analysis included 47,351 diabetic patients 40 years and older, and the study found that while metformin use was not associated with lower lung cancer risk overall, the risk was 43% lower among those who had never smoked. Patients included in the study were Kaiser Permanente members who had completed a health-related survey from 1994 to 1996.
According to a Medpage Today news report, the data was collected via Kaiser's electronic pharmacy records, with 45.5% of the patients recorded as "ever-users" of metformin, which was defined as those individuals who filled two or more prescriptions within a 6-month period. During 15 years of follow-up, 747 patients were diagnosed with lung cancer. Of these patients, 80 were nonsmokers and 203 were current smokers.
The Medpage Today news report notes that the study found no association between dose, duration, or recency of metformin use with overall lung cancer risk. Compared with never-use, however, ever-use of the drug among nonsmokers was inversely associated with lung cancer risk, with further decrease with metformin use of at least 5 years.
Lori Sakoda, PhD, one of the authors of the study, says, "Our results suggest that risk might differ by smoking history, with metformin decreasing risk among nonsmokers and increasing risk among current smokers."
Karen Reckamp, MD, co-director of the Lung Cancer and Thoracic Oncology Program of City of Hope, comments that the study may have important implications in the management of lung cancers. Reckamp states, "People are still very interested in the use of metformin in treating cancer. Ultimately, we won't really know its true efficacy until a double-blinded, randomized controlled study is done."
Source: Medpage Today