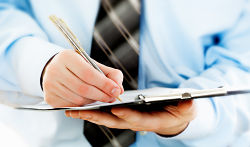 Pulmonx has acquired the assets of Aeris Therapeutics. Aeris Therapeutics is the maker of AeriSeal, a foam-based lung sealant system for the treatment of emphysema. The addition of this product to portfolio of Pulmonx is expected to expand the treatable patient population for the company's therapies.
According to a Pulmonx news release, Pulmonx offers the Zephyr Endobronchial Valve (EBV), a minimally invasive treatment for severe emphysema that can improve lung function, exercise tolerance, and quality of life for patients.
The AeriSeal treatment uses a foam sealant to block diseased regions in the lung to achieve volume reduction as well as improve breathing function. The treatment is independent of collateral ventilation and is designed for patients with heterogeneous and homogeneous emphysema, as indicated on the Pulmonx news release. AeriSeal is expected to be commercially available in Europe upon reissuance of the CE Mark, which is expected in the second half of 2015.
Glen French, CEO of Pulmonx, says, "Our Zephyr EBV device has been proven to significantly and predictably improve symptoms in certain advanced emphysema patients. By adding AeriSeal to our portfolio, we will be filling a treatment gap, enabling us to treat almost the entire spectrum of advanced emphysema patients." French adds, "We will be performing additional development work on AeriSeal to enhance its clinical profile and are confident that we will be able to deliver an effective treatment to physicians."
Source: Pulmonx